ABOUT US
STANDARD is the one source solution for engineering design, cost estimation, construction administration and commissioning services. STANDARD's proven cost-effective designs will fit within your company's budget or Federal project allocation. Our LEED certified engineers specialize in creating customized solutions for our clients.

Our Mission
STANDARD earned the motto "Difficult engineering done once - done right!" through years of committed service creating solutions for our customer's problems.
Beyond accomplishing unique engineering challenges, STANDARD's work ethic and thoroughness throughout the project - builds lasting relationships with our clients.
STANDARD provides exceptional service and quick support to ensure the continued success of our clients.

CERTIFICATIONS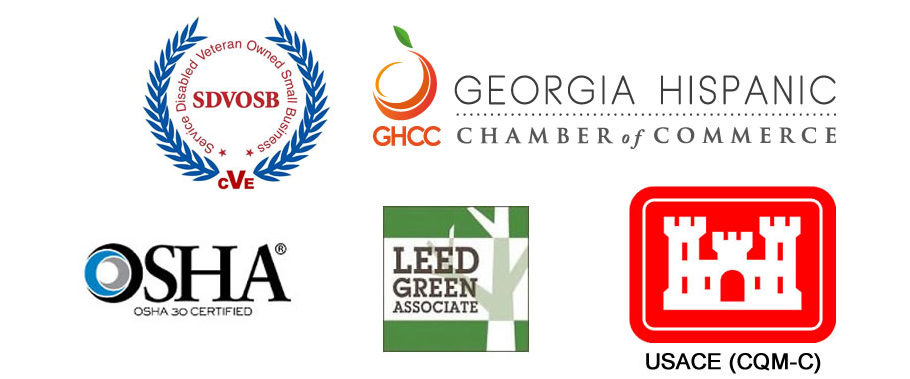 GOVERNMENT INFORMATION
STANDARD is a 100% Veteran and Minority owned company licensed in Gainesville, GA serving Federal and State Government entities to achieve their mission objectives.
DUNS 078425062
CAGE 6PPB7